Salt Lake Kids Karate
Discipline, Technical Excellence, & Self Confidence
Experience how martial arts can transform your child's life with our risk-free trial.
Learn More
Free Trial
My 5-year-old son started taking Karate at Mushin over 2 years ago with Brian and has loved it ever since his first class. His confidence has grown leaps and bounds under Brian's firm but encouraging guidance.
He was extremely hesitant and shy at first but now karate is one of the highlights of his week and he just earned his orange belt.
Martial Arts Benefit Children Of All Ages
Self Confidence
Goal Setting
Leadership
Improve Grades
Physical Fitness
Self Defense
Our Kids Karate Lessons are a structured and safe approach to teaching MMA for kids.
Kids BJJ + Thai Boxing for kids with Life lessons and philosophy that will build character and develop successful habits.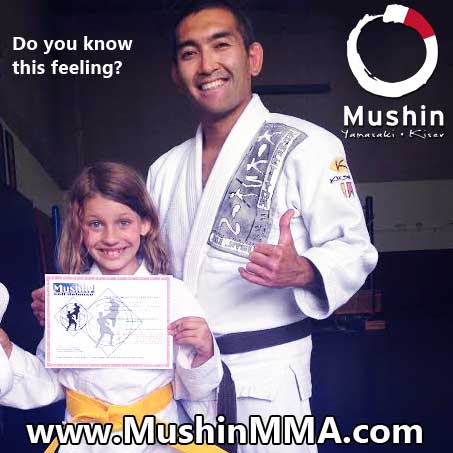 Kids (Ages 5 to 8)
Mon – Thu
4:15 pm to 4:45 pm
Youth (Ages 9 to 15)
Mon – Thu
5:00 pm to 5:50 pm.
Family Friendly Martial Arts School
Mushin Self Defense is one of Utah's first and finest schools for learning Mixed Martial Arts.
Conveniently located just minutes away from downtown Salt Lake City and Davis County, we have served the area for over 17 years.
We are a Family Friendly School.
Mothers and Fathers, Husbands and Wives, Kids and Parents all train here at Mushin.
Our mission is simple, to teach Life Skills, Integrity, Discipline, Respect, Toughness and Courage both on and off the mat.
Mushin Self Defense is proudly partnered with Dream Catchers Academy for their afterschool programs.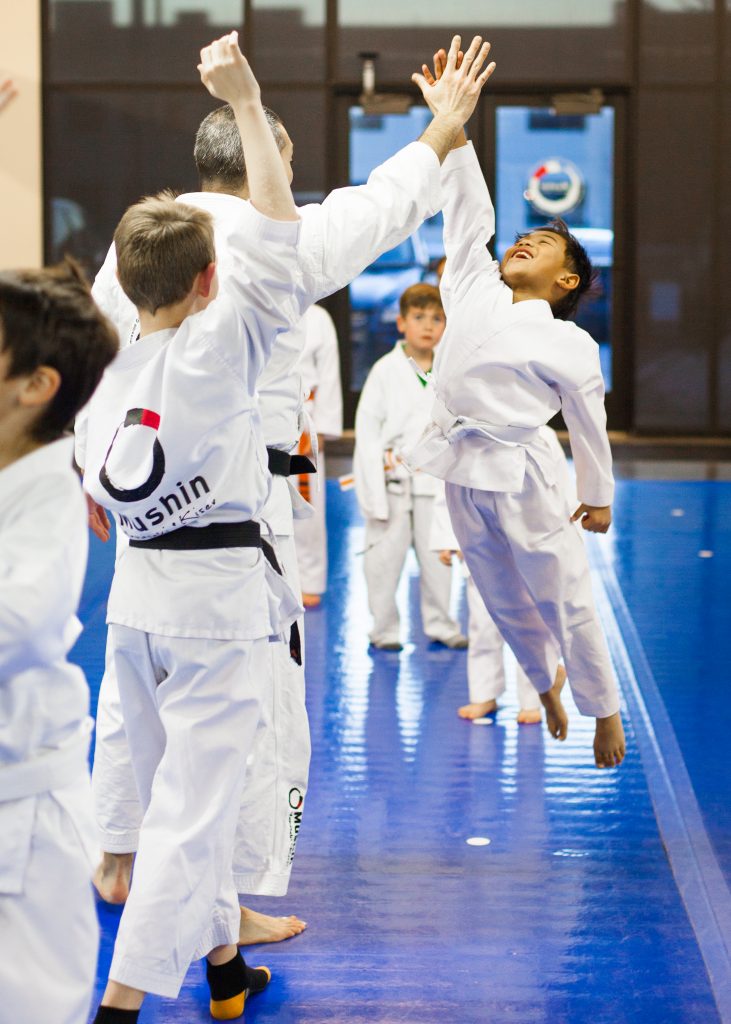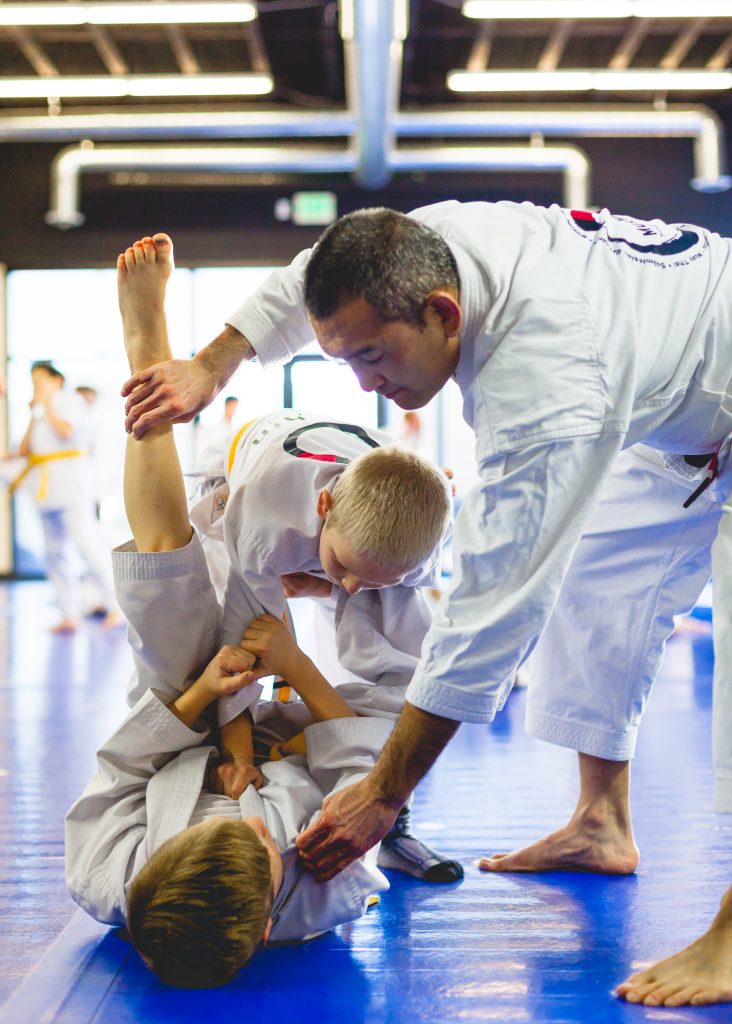 Empowering Kids Through Martial Arts
We focus on helping children develop life skills that empower them with the tools and confidence to achieve whatever they want in life.
We do this by keeping kids interested with techniques including:
BJJ (Brazilian Jiu-jitsu)
Muay Thai
Wrestling
Judo
Boxing
Karate
Tae Kwon Do
Through this training, your child will learn effective self-defense skills and methods for dealing with bullies by de-escalating hostile situations.
FREE Trial
FREE Intro Lesson
Experience how martial arts can transform your child's life.
Sign up and we will contact you to schedule your child's FREE introductory lesson.
FREE TRIAL
Free Intro Lesson
Mushin Self Defense
[/db_pb_map_pin]